Demolition Removal Dumpster Services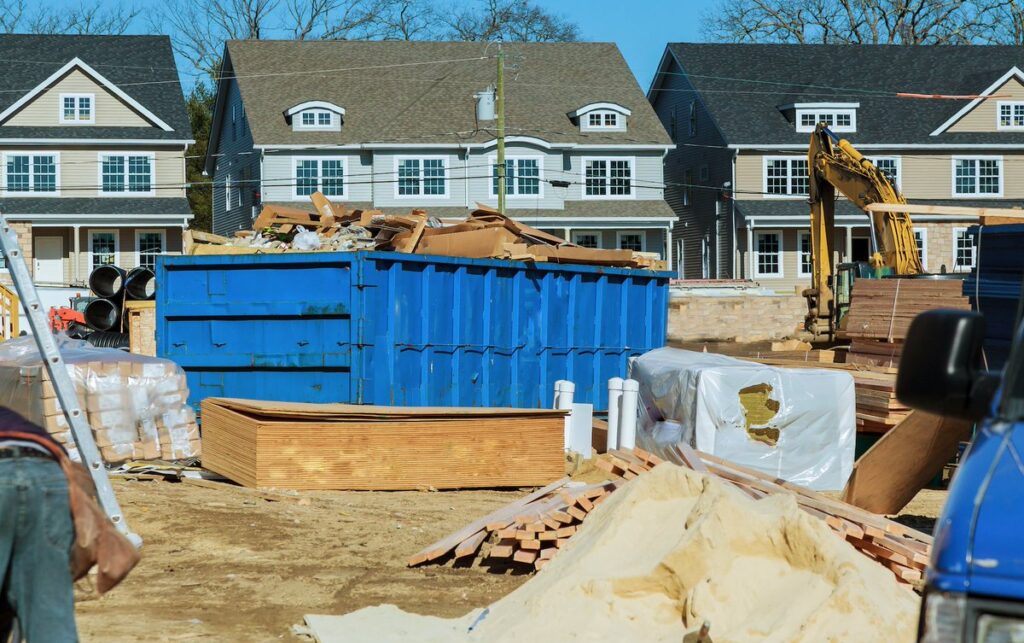 Colorado's Premier Dumpster Rental Services offers light removal facilities for both residential and industrial customers. Residential demo services include demolition of the shed, removal of the deck, removal of the sidewalk, removal of the trailer house, demolition of the interior, etc. Commercial services include sheetrock removal, removal of metal and wood storage walls, removal of floors, removal of ceilings, and more.
Our Demolition Removal Dumpster Services are all-inclusive and include demo, material loading, transportation, and disposal. We are a company only with the goal of facilitating your life a little. We will assist if you only need to get rid of an old sofa or support sweeping up years of garbage from your grandmother's home.
Our team works with you just to align your sustainable development with an actionable continuous improvement plan. We use waste audits to help appreciate the potential for change and to track real outcomes. We start by identifying your priorities and then we use a waste audit to assess and monitor your performance.
Dumpster Removal Services -Our team is here to help you, no matter how big or small the work. Count for tearing up and tearing down our roll off services. We also provide new-build clean-up services. We are able to schedule your clean-up services every day, weekly, monthly, or flexible. And we offer a simple, inexpensive and convenient service which lets you quickly and efficiently remove waste from your premises.
Our Demolition Removal Dumpster Services are the perfect solution to remove waste from your local garbage disposal facility without the hassle of taking it. We will provide a full-service solution for disposing of waste on a schedule that matches your needs.
Dumpster Rental Services – Best waste removal service
Based on the results of your waste audit, we enable you to develop strategies that fit into your budgetary confines to improve your program. Once you have made modifications to your waste and recycling program, the cycle starts all over again. We will review your goals; measure results and then tweak your program. Achieving a sustainability goal requires commitment and tracking.
Whether you are working on a time-sensitive home deep clean or starting a DIY kitchen remodel-leave us with the junk removal. A roll off dumpster is an ideal option for waste management, from damaged furniture to outdated countertops. All it takes to get a residential dumpster shipped right to your house is a quick call with our team. We render the disposal of commercial waste easier and more effective. Our company trash services offer competitive flat-rate rates, reliable collections, and a professionally qualified industry team of experts. Call us for a safe and easy-to-use commercial dumpster facility, whether your company wants one front load bin or many.
●    Building projects leads to a mess.
Our team provides the best build dumpster solutions for any of your nationwide projects. It's not just nice and appealing to keep your work site clean, it is necessary. State rules require that work sites always remain clean, secure, and secure.
●    Fortunately, we 're here to help.
With our nationwide dumpster rentals for commercial construction, we can assure you that the products and services necessary to keep a clean, safe, and secure job site will be provided. Depending on your needs, our Demolition Removal Dumpster services come in different sizes, if you are unsure of your needs, please do not hesitate to ask our experienced team for advice and further information.
We offer the best dumpster rental services throughout the state of Colorado.
From roll off dumpsters to residential & commercial cleanup services, we are your top choice when it comes to finding a reputable dumpster company in your area.
We offer the best dumpster rental and cleanup services in Colorado. We also offer roll off dumpster services, residential & commercial cleanup services, small & large dumpster rentals, construction cleanup, waste containers, junk removal dumpster services, demolition removal dumpster services, & much more.