You could have heard about Colorado's Premier Dumpster Rental Services but you are not sure of the services that we provide to our clients. As the mane suggests, we are a company that specializes in dumpster removal. We basically deal with all types of debris and any location in Colorado. Once you get in touch with our company, we will assess the volume of trash that you wish to haul. The quotation that we give you is a direct representation of the volume of work that we will be doing. Assessing your work also helps us to determine the size of the dumpster that you will use. You may have a big task but if the space in your compound is limited, we will recommend a smaller dumpster. The most important thing is to get a solution that will perfectly meet your needs.
Reputable Dumpster Rental Company
When dealing without a company, you can have the peace of mind that you deserve because we have the license to run the business. It is a good thing when you know that you are dealing with a legit company. No one wants to find himself on the wrong side of the law because of trading with unlicensed junk haulers. It is good to do your due diligence by checking the registration status of the company. We are more than willing to share this information with you. After all, there is nothing that we will be hiding from you as a company. Our operations are very transparent and that is what we stick to as a company. You can verify the information that we give to you by visiting the relevant authorities in the region. We are very careful in making sure that we are up to date when it comes to meeting the registration requirements. It is because is this that we have a competitive edge in the market. There is nothing that is too hard for us to handle. Our company handles both small and big projects. We will also serve you regardless of your location in the State of Colorado.
There is a broad range of services that we offer to our esteemed clients. It is good to have a clear picture of all these services before you think of consuming them. After all, you cannot come to us unless you know what we have to offer as a brand. We typically offer dumpster removal services to our esteemed clients.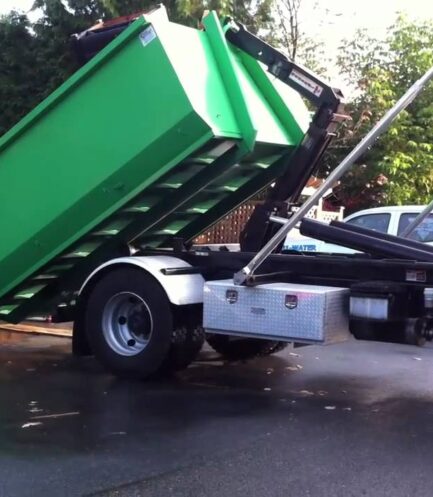 Our Dumpster Cleanup Services
The first set of services that we offer to our customers are the Dumpster cleanup services. These include construction cleanup, property cleanup, foreclosure cleanup, community cleanup, school cleanup, and storm cleanup. You will get all these services at rates that are highly affordable. The good thing is that we are very though when it comes to offering our cleanup services. The guiding principle for us is to leave you with a safe and clean environment. It does not take us a long period of time before we can complete your task. The reason is that we have the right expertise to help you work on the project.
Demolition
The next type of service that you can get from us is the demolition removal dumpster services. These include demolition waste, light demolition, demolition and roofing, residential demolition, commercial demolition, and structural demolition among others. Some of these exercises pose a high level of risk and it is better if you leave them in the hands of professionals. We put in place several safety measures to make sure that no one is hurt during the process. However, in case of an accident, we have an insurance cover for all our professionals. Therefore, we don't expose you to any form of risk whatsoever. It just tells you that we have your best interests at heart.


The Best Dumpster Rental Solutions in Colorado
As we speak, we offer the best dumpster rental services in the region. It does not matter whether you want to remove debris from a commercial or residential premise. The company will also serve you whether you are working in indoor projects like remodeling or outdoor projects like site clearing or gardening. Our company is highly flexible and will meet your needs in the best way possible. We will also serve you if you are decluttering your home or moving your business or home. You will get all these services from our company at the most competitive rates. Feel free to contact us today for any dumpster demolition service.
We offer the best dumpster rental services throughout the state of Colorado.
From roll off dumpsters to residential & commercial cleanup services, we are your top choice when it comes to finding a reputable dumpster company in your area.
We offer the best dumpster rental and cleanup services in Colorado. We also offer roll off dumpster services, residential & commercial cleanup services, small & large dumpster rentals, construction cleanup, waste containers, junk removal dumpster services, demolition removal dumpster services, & much more.